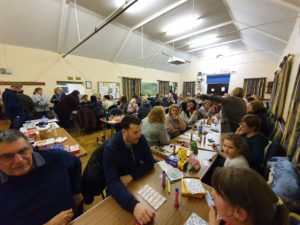 A fantastic evening and fantastic turnout to the Bingo Night at Gimingham Village Hall organised by Heather Lee and Maggie Thurston. On the evening of Friday 21st Feb 2020, a packed full hall of supporters enjoyed an evening of Prize Bingo. Thank you to both Heather and Maggie for their support in organising this for us
An amazing £523.50 was raised this evening for North Walsham Play.
On behalf of the Committee a massive thank you to everyone who supported tonight.
Proceeds raised at the Bingo will go towards the Skate Park Fundraising Appeal