Can you help us reach our target of £185,000? Donate here!
The current Skate Park located at Trackside in North Walsham is a much loved facility which has been in place for some 20+ years. It is in need of replacement as its currently in a poor condition and is very difficult to repair/maintain.
The Skate Park is now the main fundraising priority for North Walsham Play.
We have a target of £185,000 which we need to raise in order to realise the Skate Park of our dreams (as seen below and as designed by the users and community).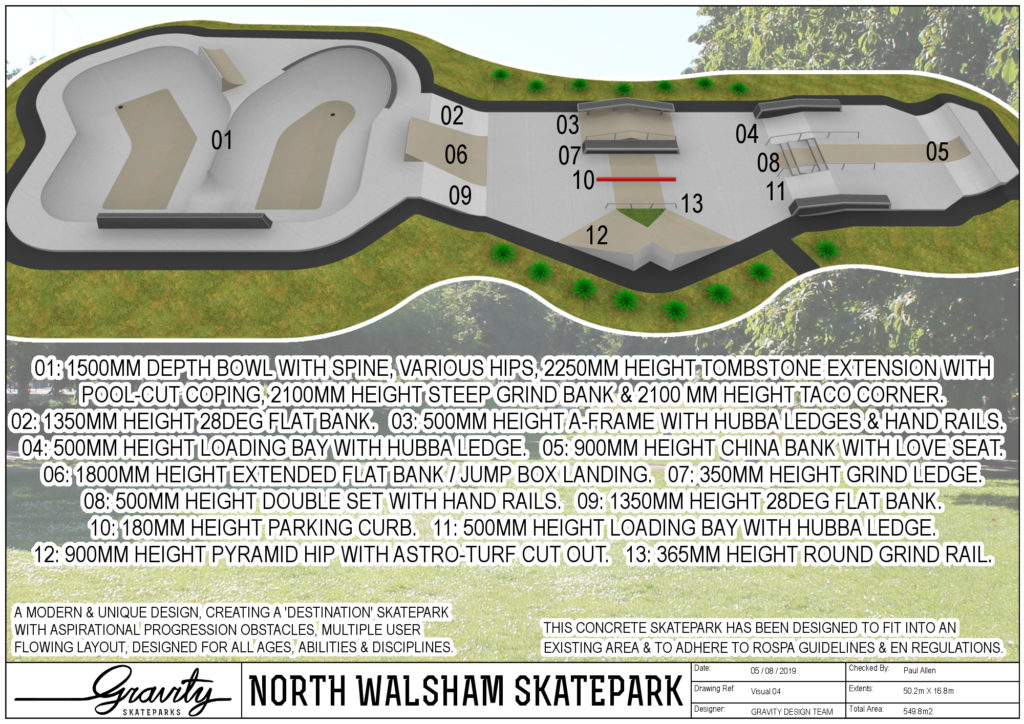 Planning Permission is in place (as of January 2020) – the planning decision can be viewed here
Additional information with regards to what we want to achieve and why can be viewed HERE